Morning focus mindfulness – 8:30am Melbourne time
Presented by Natalie Ashdown
This is simple, refreshing, guided mindfulness is designed for all of us with a lot on our minds.
15-minute mediation to help you centre and focus on the day or topic of your choice.
Keynote: Conversational Intelligence: Creating Engagement and Trust
Presented by: Heather-Jane Gray & Lynne Brisdon
As C-IQ qualified coaches we will explore leading in difficult times by leveraging the power of conversation to create deeper more impactful results.  Building on last year's presentation by popular request, we will discuss the Neuroscience of Judith E Glaser's Conversational Essentials, including the C-IQ Trust Dashboard, how to 'Down-Regulate' and 'Up-Regulate', plus her 3 Levels of Conversation. There will be an opportunity for interactive questions via the Zoom Chat and also a C-IQ practice session in breakout groups.
Keynote: Mentor Coaching, Supervision, and Psychological Safety
Presented by: Heather-Jane Gray & Dr Shirley Schulz-Robinson from Synergy Global
Mentoring and supervision can contribute to a person's personal and professional development, increase their skillset, enhance opportunities and benefit organisations engaged in cultural change. This session explores pivotal differences between mentoring and supervision, individuals and the group, plus, training options. We explore the differences in understanding of mentoring and supervision within different industries focusing on coaching, health, law and education. Second, we will look at reflective practice, problem-based learning and psychological safety. Third, using case studies, we discuss the benefit of each approach. Fourth, we argue that the above can be used concurrently to enhance professional and organisational development.
Keynote: Three Principles Team Coaching 
Presented by: Heather-Jane Gray & Alison Lally from Synergy Global
Three Principles is an expanding approach in the coaching world, and is increasingly used in the private, public and NfP Sectors. There are no tools, no techniques, and no assessments in this approach. It is spiritually based, focusing on how our experience is created, and who we really are. Clients don't come away with a 'to do list', but rather with greater understanding and insight. Heather-Jane discusses this approach with Alison, who provides an overview. Looking at its application in team contexts, using a Synergy Global case study example of its use with the National Health Service (NHS) during the pandemic in the UK.
Morning focus meditation – 8:30am Melbourne time
Presented by Natalie Ashdown
This is simple, refreshing, guided mindfulness is designed for all of us with a lot on our minds.
15-minute mediation to help you centre and focus on the day or topic of your choice.
Keynote: What do all champions have in common? 
Presented by Emma Doyle
Emma Doyle has interviewed over 400 top tennis players and coaches, asking the powerful question 'What makes a great coach?'
Learn about the top 5 traits that all champions have in common and how you can help your clients access these skills as well.
What does it mean to be coaching in the 'new normal'?
Presented by Natalie Ashdown interviewing Mel Leow
As coaches, we were forced to make massive mindset changes last year, just like all of our clients.  From fully booked diaries with face to face coaching and flying inter-state and internationally, to cancellations and finding new ways to collaborate.  Listen as Natalie interviews MCC Coach Mel Leow, who shares an international view on how coaching has changed, what the 'new normal' looks like for coaches and what strengths we can draw on as a profession to lead change.
Keynote: Leading volunteers through the pandemic – Lessons in leadership from Life Saving Victoria
Presented by Emma Atkins
Life Saving Victoria employs more than 500 staff and lifesaving clubs throughout Victoria have more than 37,000 volunteer members.  Achieving the mission 'to prevent aquatic related death and injury in all Victorian Communities' presents a complex challenge of engaging communities, educational institutions, government agencies, businesses and the broader aquatic industry.  Without a doubt, this was made all the more complex with the onset of the global pandemic.
Emma Atkins, General Manager – People was instrumental in the Organisation's detailed and continued response and during this session we have the unique opportunity to learn from Emma as she shares her lessons in leadership and leading change.
Keynote: Coaching as a fundamental enabler of transformation and empowerment at Air Force 
Presented by Anita Green
Just over 5 years ago Air Force embarked on a journey to bring coaching skills to the organisation to support the vision of 5th Generation Air Force.  Starting with just one person attending coach training to 'test the waters', Squadron Leader Anita Green will share how Air Force see coaching as being a fundamental enabler of transformation and empowerment to be achieved and some of the obstacles.
At Air Force it is not only about creating great coaches but the targeting of key people, such as COs, Star Ranks, influential SNCOs to kick start the change in Air Force. It is not simply about great coaching but the creation of an empowered organisation (or at least great pockets of excellence) to lead the way through the effect that coaching and other key interventions and leadership enables. Hear the remarkable story of the evolution of coaching at Air Force.
Morning focus meditation 
Presented by Natalie Ashdown
This is simple, refreshing, guided mindfulness is designed for all of us with a lot on our minds.
15-minute mediation to help you centre and focus on the day.
Keynote: Coaching demonstration – there's so much more to GROW
Presented by Brigitte Calvert
Even if you are familiar with the GROW Model and it's in your blood, in this session you have the opportunity to listen to and learn from Brigitte Calvert, PCC, one of Open Door's coaching experts conduct a 'live' coaching demonstration using the full GROW Model.  Discover how to use an extended set of GROW model questions effectively and take some time to debrief of key learning points
Keynote: Where are we now? Forming, storming, norming, performing? 
Presented by Natalie Ashdown
The year is 1965 and Bruce Tuckman releases his stages of group development model – forming, storming, norming, performing and (later) adjourning.  Fast forward to 2021 and the question is: how relevant is Tuckman's model to what we face in the workplace today? Particularly when it comes to leading change.  Listen to this interactive session where we explore Tuckman's model and most importantly, brain-storm the coaching questions to ask at each stage, in order to coach your teams through change.
Keynote: MCC coaching – ICFA Coaching demonstration
Presented by Natalie Ashdown
One client, three coaches – this is a unique opportunity to hear three different MCC coaches, coaching in a 'tag format', including our very own Natalie Ashdown.  Learn from the Master Coaches during this session presented by the International Coach Federation Australian Chapter (ICFA).
Keynote: Why coaches need to understand mental health conversations
Presented by Nick McEwan-Hall
With broadening role of coaching, comes more exposure to mental health issues in the workplace and with coachees.
This session focuses on skilling coaches to identify mental health issues and work with clients to effectively refer to appropriate help and where appropriate, partner with mental health care providers.
In this session, Nick McEwan-Hall ACC, will show you how being aware of mental health issues, and having Mental Health First Aid skills is essential for all coaches.
We'll look at the facts on mental health in Australia and New Zealand, as well as discussing how to respond when a coachee discloses a mental health problem, or when we suspect there might be a mental health problem developing.
Morning focus meditation
Presented by Natalie Ashdown
This is simple, refreshing, guided mindfulness is designed for all of us with a lot on our minds.
15-minute mediation to help you centre and focus on the day.
Taking coaching conversations in the workplace to new levels
Presented by Natalie Ashdown
What we need right now in the workplace is better conversations.  This was one of the major trends coming out of last year, that whilst we were having heaps of Teams or ZOOM meetings, the quality of conversations dropped away.  Therefore, whether you are coaching yourself, your team or your clients, it is important to recognise that there are different levels of conversations that you can have.  This recognition allows you to have more effective conversations and to ask more effective questions when coaching.
Listen to  Natalie as she introduces you a highly effective coaching tool and we brain-storm coaching questions together, to ensure that we are taking our conversations in the workplace to new levels.
Bad questions and how to avoid them!
Presented by Natalie Ashdown
For a bit of fun, we turn our attention to bad questions – those questions that are ineffective and have a negative impact in the workplace. And you'd be surprised how many ineffective questions are out there in the workplace.  They create defensiveness, judgement, break rapport and generally do not hit the mark.  Listen to this interactive session where we focus not only on ineffective questions, but how to turn them around.
Coaching through change: should we throw out the models?
Presented by Natalie Ashdown
For those of you that have completed our coaching programs, you know that our programs are founded on a bedrock of solid coaching tools and models.  Tools that we have used over many years that really work. They are practical. Able to be applied in the workplace almost immediately.  The question is: when it comes to leading change and coaching people through change, are those tools still applicable?
Think about Kotter's 8 Step Model for Leading Change. Can we still use this? Or do we throw it out the window?
In this session, Natalie puts the Model under the microscope and asks the tough question: how useful is this?
Performance conversations why we need different not more
Presented by Professor Deborah Blackman
What is the link between conversations that shape performance and the active management of change?  There is an ongoing search for improved performance management, and this often turns into calls for more conversations. In this presentation, Professor Deborah Blackman explains that why this is not always as effective as anticipated. She presents four distinct types of conversation but suggests there is a tendency in current practice to focus on one. We know that change is not the linear, easily managed process it is sometimes portrayed as, therefore we discuss: the criticality of creating shared understandings of what success looks like; the concept of conversational readiness; and how slowing down and planning the conversation process will not lead to delayed outcomes. Based on a conversational typology, originally developed by Ford and Ford, the presentation highlights that, to achieve high performance, employees need to develop a clear sense of purpose and this typology can help develop this.
Unpacking the 'Advice Trap' for Leaders
Presented by Jonathan Millen
When challenging the thinking of senior leaders in organisations including Medibank, Jonathan asks a key question:  when was the last time you gave well considered advice based on someone's request?
Particularly as a leader, we provide advice really quickly, we want to help people and we have subject matter expertise.  But the key issue is that the advice is not nearly as good as you think it is!
Based on Michale Bungay Stanier's work and book titled 'The Advice Trap', in this session Jonathan will unpack practical strategies he has implemented with senior leaders in organisations including Medibank, to resolve this issue and move forward with coaching
Keynote Speaker Biographies
Natalie Ashdown MCC
Chief Executive Officer and RTO Director at Open Door Coaching. 
Natalie's expertise in mentoring, coaching and advising organisations how to develop mentoring and coaching frameworks that brings out the best in people within organisations has been her dedicated passion for the past 15 years and she has a national reputation as an outstanding thought leader and professional in this area.
Natalie partners with HR, L&D professionals and executive teams to implement strategic initiatives and designing leadership programs that target organisational change; and she is sought after for her expert facilitation skills particularly in coaching managers to coach their teams and is regarded as a mentor by many. She has worked extensively across all government levels and the private sector and has exposure and experience in international coaching including international work as a key-note speaker.
Natalie designed and is currently delivering the ICF ACTP credentialled coaching programs: Diploma of Organisational Coaching (10835NAT) and Certificate IV in Workplace and Business Coaching (10834NAT). These programs underpin the workforce strategies at a number of government and public organisations.
Heather-Jane Gray

ICF MCC, Synergy Global Chief Executive
Heather helps executives with Values-based Leadership and Behavioural/Cultural Change Programs. She is also a qualified Health & Wellbeing (H&W) and Action Learning Team Coach; and as a Social Ecologist, is on the leadership team of the Climate Coaching Alliance (CCA ANZ). She holds an International MBA and is a qualified Fellow of various organisations including AHRI, the Windsor Society of Leadership Fellows, a Harkness Fellow (Health and Social Policy), a Churchill Fellow (Organisational Development), a British American Project (BAP) and UC Berkeley Research Fellow, USA.    
https://synergy-global.com/hj-gray/ 
Lynne Brisdon

ICF MCC, Synergy Global Team Leader –  USA/CAN
is a Certified Business Counsellor who does systems team coaching and core dynamics. She is also a Mindfulness Trainer with a strong interest in using conversations to gain engagement and trust. She partners with Synergy Global to deliver OD, Executive Leadership, Team, Career and Business Coaching. Her leadership skills are currently being employed as Program Manager for the Greater Vancouver's YMCA Self Employment Program (SEP) and she was the Program Coordinator for the SEP at the BC Institute of Technology.
Dr Shirley Schulz-Robinson
ICF PCC, Synergy Global Team Leader – NSW/QLD PhD
has been coaching professionally since 2010. Her She has over 35yrs experience working in leadership positions within large complex public sector organisations, including tertiary education, healthcare and as a researcher. She holds multiple qualifications and specialises in executive coaching, mentor coaching, supervision, and working with clients to implement policies and achieve cultural change. Her interests include building collaborative ethical multidisciplinary teams and community development. She is also an Occupational Tribunal Member.
Alison Lally
Synergy Global Team Leader – Europe
Europe is a professional coach, specialising in The Three Principles and embodiment. She works with individuals and teams to develop coaching cultures, increase performance, enhancing Health & Wellbeing (H&W).
She qualified as a qualified member of the Chartered Institute of Personnel & Development (CIPD which is equivalent to AHRI) and is also qualified with the British Psychological Society.
Emma Doyle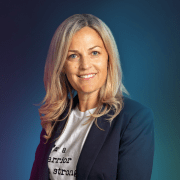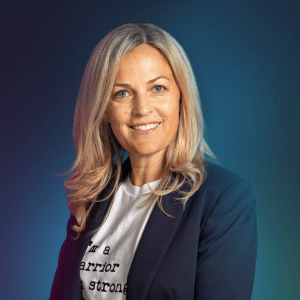 Emma is a Performance Coach and international speaker helping you turn your motivation into activation. She has been coaching for 30 years and through her keynote speaking, mentoring, coaching, and consultancy she inspires, improves, and impacts players, coaches, teams, and corporates within her Global triangle between Melbourne, Australia, Denver, Colorado and Glasgow, Scotland.
She is a Tennis Australia High-Performance Coach with a strong background as a tennis touring professional, a talent development coach and she has represented her native Country as the Australian coach on 20 occasions winning four Asia Oceania world team titles (2018 – Junior Fed Cup Captain). She provides practical coaching tools for heightened self-awareness in how to use your language and strengthen your inner voice. She specialises in helping people to develop a high performing mindset, enhance confidence, and how to access emotional intelligence for authentic relationships. 
Emma is passionately involved in creating gender equity in all sports and the workplace by educating coaches and empowering females; aiming to stretch their comfort zone, build their confidence and discover their inner coach. The best way to describe Emma is to watch her TEDx talk called 'Unleashing Female Potential'.
https://m.youtube.com/watch?v=Hu3tMg_lzzw
Anita Green
Squadron Leader, MBA, ICF ACC, Dip Mgt, Dip Coaching, Prosci® Certified Change Practitioner
is the Manager of the Air Force Leadership Coaching Program.  More broadly, she is an Executive Coach, Conflict Coach, Mediator, Trainer and HR specialist for the Royal Australian Air Force. Anita's passion is to improve the human dynamics in workplaces leading to resilient, effective and innovative people who enjoy their work and do it well.
Anita has managed the Coaching Program for Air Force since 2016. She works collaboratively with the Air Force Adaptive Culture team and the Air Command coaching team to deliver the Program. The Program supports and develops Air Force people via individual coaching, team coaching, one-day coaching conversations workshops and providing support to Air Force units so they can integrate coaching into the way they do business. 
Anita has lived in the UAE for the last two years with her husband and son and continues to drive Air Force cultural change from afar utilising all the remote work platforms she can her hands on
Nick McEwan-Hall ACC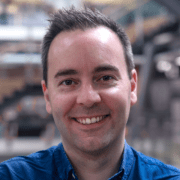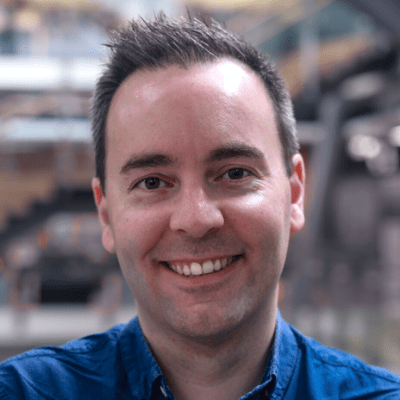 ACC holds the role of General Manager at Open Door Coaching
and provides executive coaching and facilitation. Recently, Nick has been providing Executive Coaching to senior leaders in the education, science and financial sector businesses. Nick is an Accredited DISC Advanced Consultant and Facilitator, qualified workplace and business coach; and is accredited in the StrengthscopeTM suite of tools.
Nick is a trained Mental Health First Aid practitioner and trainer and is passionate about bringing awareness of mental health to the workplace.
Brigitte Calvert
Brigitte Calvert, PCC holds the role of Learning and Development Manager at Open Door Coaching
Brigitte has, quite possibly, the widest exposure of any practitioner in Australia to the needs of managers and leaders in developing coaching and mentoring skills and leadership competency as she oversees the development and assessments of internal and external coaches across approximately 100 different companies per annum.  For the past 15 years, Brigitte has been supporting organisations in the implementation of coaching and mentoring programs in her role as lead facilitator and assessor of the Diploma of Workplace and Business Coaching (10536NAT) and Certificate IV in Workplace and Business Coaching (10535NAT).  This role provides her with unique insights into the minds of learners including their goals, aspirations, challenges and level of coaching and leadership competency. Brigitte is also an accredited PCC assessor
Professor Deborah Blackman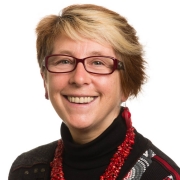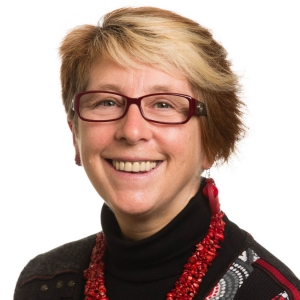 Head of School, School of Business, UNSW Canberra
is a member of the Public Service Research Group in the School of Business at UNSW, Canberra. Her research interests include Public Sector Policy Implementation, Systems Level change, Employee Performance Management, Organisational Learning and Organisational Effectiveness. Current research projects include: understanding the impact of system complexity on effective long-term crisis recovery, how to map well-being systems; and investigating the current state and future impact of middle manager capability on the Australian public service. Deborah was the lead researcher on a joint collaborative project with the Australian Public Service Commission entitled the "Strengthening the Performance Framework". The result was a new framework for diagnosing the effectiveness of a performance management system and the tool is being used in a range of contexts and organisations. As a result of this project she and colleagues have adapted the Ford and Ford typology to create more effective performance management conversations.
Jonathan Millen

Jonathan Millen brings 26 years' experience gained primarily within health, banking and finance industry. Areas include Wealth, Retail, Personal, Business Banking and other operational areas. Jonathan has developed strategic focused leading-edge leadership and core technical learning and development programs. Jonathan is currently the Learning and Development Manager at Medibank Ltd. Jonathan has held leadership positions at NAB, MLC, BNZA and numerous specialist roles at companies including National Australia Bank Ltd and Tasmania Bank.
Mel Leow

MCC is the Curator and Co-Founder of Catalyst Coach
An online school that trains and equips the future generation of Coaches globally.
Described as a thoughtful listener, intellectually stimulating and emotionally compassionate, Mel serves c-suite executives to become Brave Leaders, who'd speak their minds, connect with their hearts and bring out the best in others! Mel is a co-author of three books and author of the upcoming book "ENGAGE – How to Stop Living in Default and Start Living the Life You Desire"
He resides in Melbourne, Australia with his wife and 3 children. One of his desires is to see Coaching Democratized, and has started an initiative to impact Social Entrepreneurs in parts of Africa.
Emma Atkins
General Manager – People, Life Saving Victoria
Emma has been with Life Saving Victoria for over 11 years, working across staff, the large seasonal workforce and volunteer members.  In the role of GM – People, the role brings together both the Staff and Volunteer Members encompassing  Human Resources, Welfare and Development, overseeing programs that encourage resilience, leadership, diversity, inclusion and pathway development.   Most recently Emma has been at the forefront of crisis management for the organisation and led the Pandemic planning for LSV.  She played a key role in supporting the organisation and people through this period and the ongoing recovery.  Prior to LSV, Emma has worked both nationally and internationally including Italy, Middle East and across Asia in HR, project management and support roles.