Asking better questions in Performance Management Conversations: How to shift underperformance – Part Three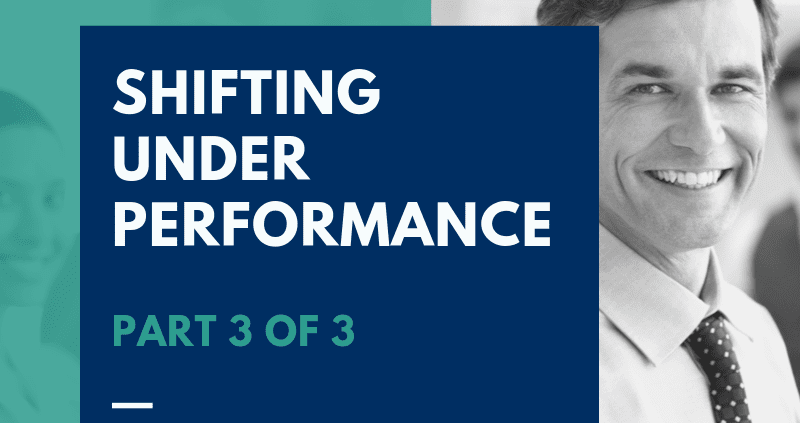 Lots of our clients tell us they are struggling to get people to shift into being high performers through coaching. This often comes up when thinking about performance management. It's all very well talking about coaching people to high performance, but what about those people who:
Just don't care!
Are only here for the pay!
Say "I don't know" when you ask them what their goals are!
Say they will deliver, but don't!
You've tried everything with?!
In this 3-part series, we'll take a look at a range of coaching strategies and approaches to help you shift underperformance, support performance management, and get the most from your team.
In this, Part 3 of our series, we will spend some time answering your difficult questions.
Missed Part one? Find it here.
Missed part two? Find it here.
https://opendoorcoaching.com.au/wp-content/uploads/2019/11/Shifting-Underperformance-3.png
800
800
Nick McEwan-Hall
https://opendoorcoaching.com.au/wp-content/uploads/2019/12/Open_Door_Coaching.jpg
Nick McEwan-Hall
2019-11-03 20:20:06
2021-05-05 18:15:46
Asking better questions in Performance Management Conversations: How to shift underperformance – Part Three